Accessories for RDSW-3SS Retort Manual Operation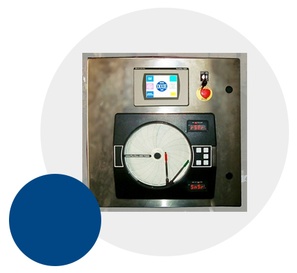 RECORDING RETORT THERMOMETER
Accessories required for various sterilization process methods.
Provides minute-by-minute written record of processing temperature which may be filed for permanent records.
Electronic with digital display, 170/270°F/ 76-132°C, 12 hr. chart drive; 15′ 3-wire sensor cable; 3″ x1/4″ stainless steel bulb, 3/4″ NPT fitting; NEMA rated case with moisture, dust and fume proof hinged door. 100 charts and 2 marking pens.
Recording Retort Thermometer Request Price Specify F° or C° display, 115/60 or 220/50 VAC.
Extra Charts, per 100 Request Price Extra Pens, per 5 pack Request Price Shipping Wt. 20 lbs.
---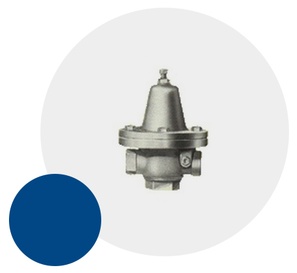 STEAM PRESSURE REGULATOR
Range 10 to 50 lbs. Steam
VR-1 PressureRegulator, 1/2″ NPT
Request Price
Shipping Wt. 10 lbs.
---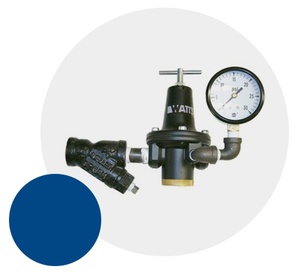 VRA-4 Air Regulating Valve Assembly
For Dixie No. 3 Retort pressure cooling applications of glass containers, aluminum and large tin containers.
Request Price
Shipping Wt. 10 lbs.
---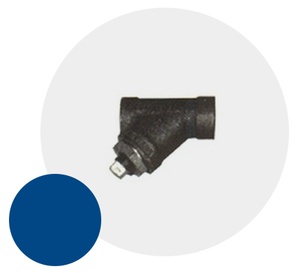 CAST IRON PIPE LINE STRAINERS
Install pipe line strainers preceding pressure regulators to keep particles from interfering with operation.
VM-3 1/2″ NPT Request Price
VM-4 3/4″ NPT Request Price
Shipping Wt. 5 lbs. each.
---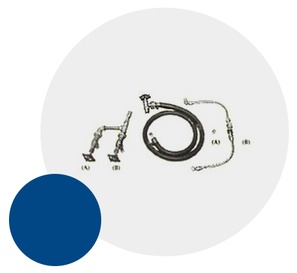 COOLING WATER INLET ASSEMBLY FOR COVER
Water is distributed by a fine mist when valve "A" is opened. After cooling to 190° F, valve "B" is opened to admit water through three additional spray nozzles, rapidly cooling to 90° F before reducing to zero pressure and opening the retort.
RD-PW Cooling Water Inlet Assembly
Request Price
---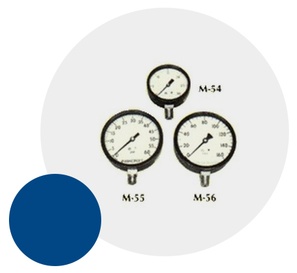 PRESSURE GAUGES
White face; black pointer, numbers, and graduations. Drawn steel case with friction steel ring. .Brass socket with square shank for wrench tightening. All have 1/4″ lower connection.
M-54 0 to 30 lbs., 2 1/2″ face Request Price
M-55 0 to 60 lbs., 3 1/2″ face Request Price
M-56 0 to 160 lbs., 3 1/2″ face Request Price
Shipping Wt. 1 lb. each.
---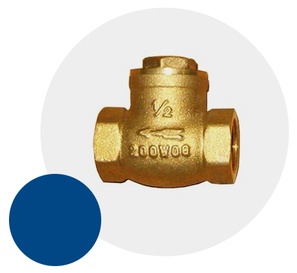 BRONZE CHECK VALVE
Used to prevent reverse flow
NPT Sizes:
1/4″ Request Price
1/2″ Request Price
3/4″ Request Price
1″ Request Price
Shipping Wt. 2 lbs. each.
---
Dixie Canner provides can seamers, retorts, food processing and specialty canning equipment to the food & beverage, industrial, pharmaceutical, ingredients and gourmet & specialty products industries.
---
Top