Packaging/Gift Canning for Christmas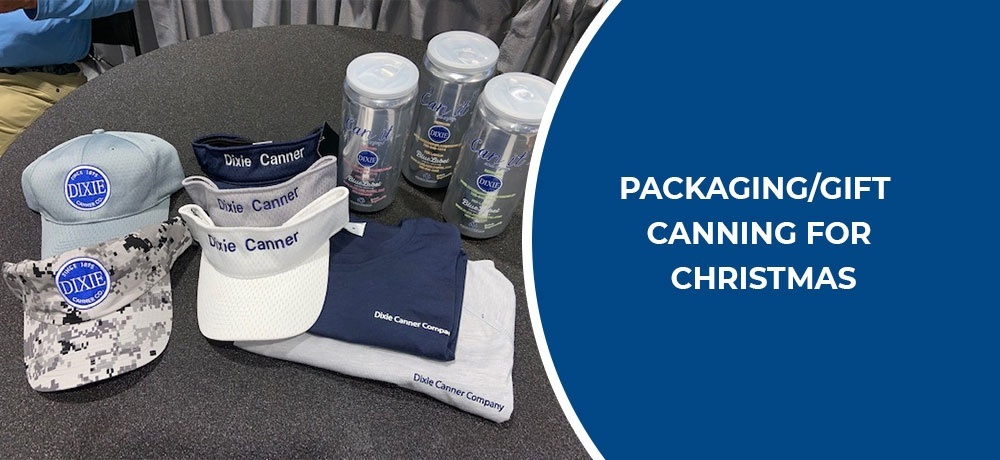 Dixie Canner offers 300 diameter EZO lids and re-sealable over-caps that can be double seamed on your Crowler™ can to create a great gift canning opportunity. You may place t-shirts and other merchandising swag in the Crowler™ can, seal the Crowler™ with an EZO lid and finish with a re-sealable over-cap.
Your merchandise, easily wrapped and ready for gifting this Holiday season. Or as a unique marketing package all year long.
Only a new 300 diameter Chuck is required if you are currently set up and closing Crowler™ cans.
Easily change 300 diameter Chuck in minutes.
Shirts, nuts, popcorn and merchandising swag items can be pre-packed or packaged on demand.
Low quality minimums. Contact us for more information today.
202, 307 & 401 diameter lid and over-cap options available.