IFT, PACK EXPO & New West Coast Distribution Center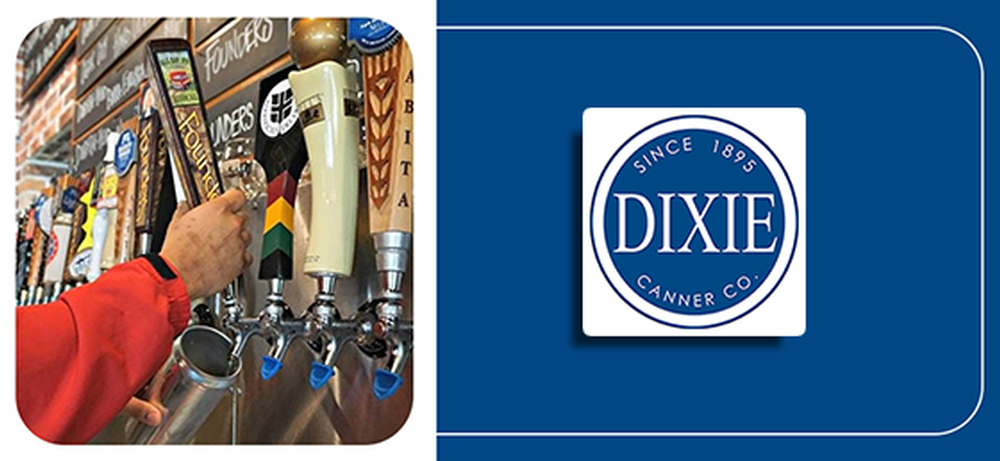 We have been busy at Dixie Canner Company. We just attended the first IFT live, in-person exhibit in 3 years! The meeting took place at the McCormick Place Convention Center in Chicago, IL. With nearly 16,000 registered attendees the show, slightly smaller than pre-Covid numbers, was still a fantastic show for all involved. We enjoy getting to see customers and meeting new clients. We also love the fact that we can display and operate our can seamers for customers at the show. We look forward to our next trade show, PackExpo International, also at McCormick Place, October 23-26th, 2022. Visit our website https://www.dixiecanner.com/pages/news-events/trade-shows for a link FREE registration and entrance to the show. We hope to see you there!
In other exciting news we are now shipping out of our new West Coast Crowler Can distribution in Salt Lake City, UT. We are more centrally located to all of the western half of the United States. We offer fast delivery of pallets of Ball 32 oz. Crowler™ Cans, 2400 cans and lids, call us now for a shipping quotation. Don't forget the 3-Pack Carrying Handles!
Contact Us for Orders
Upcoming Dixie Canner Trade Shows
October 23-26, 2022
McCormick Place
Chicago, IL
Booth #S3006
Register for free using our comp code: 52E84