Minimus Products Finds Seamless Support with Dixie Canner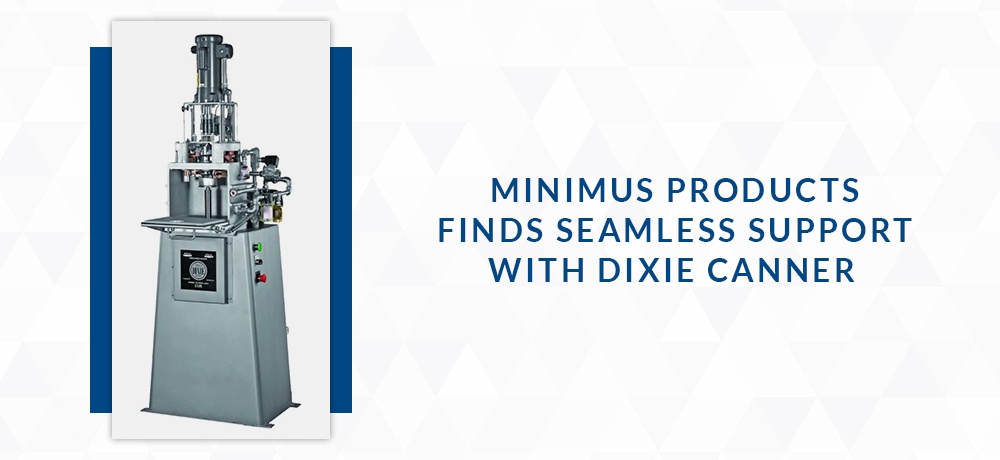 Throughout our history, Dixie Canner has proudly served the needs of companies with smaller production volumes, focusing on quality products and unmatched customer service.
Recently, we found a West Coast counterpart in Minimus Products, a family-owned business with a similar story to ours. It all began when the Shrater family went on vacation to a rental cottage in New Hampshire. At the end of the trip, they threw away several bottles of barely used condiments. This gave them an idea: wouldn't it be great to have one place where people could go to stock up on travel-sized products, from soap to ketchup and everything in between? Minimus.biz was a born.
As their business took off, small and medium-sized companies began inquiring about contract packaging for their own products. "We were serving as a middle man between these companies and packaging facilities," co-founder and COO Paul Shrader explains. "Before long, we realized that most facilities didn't want to take on smaller production volume clients - they just couldn't support them in the right way."
From there, the Shraters formed MinimusProducts.biz. Right away, they purchased our Model 25D-600 Direct Drive Double Seamer for client canning orders. The first day into production, having never canned before, Paul received a call from a new client with a large order from a big chain, a client he didn't want to lose. The problem was, delivery was due in just two weeks, and the new machine couldn't handle the volume alone.
So Paul picked up the phone and called Dixie Canner, asking for a second seamer right away. We stepped up to the task, overnighting a Model 25D-700. "We didn't even mount the new seamer," Paul laughs. "We bolted it to the crate and our team worked 7 days a week for 2 weeks straight with two new machines we'd never even used before."
They finished the order with Dixie Canner customer support just a phone call away. The CEO of the purchasing chain said he'd never seen anyone deliver a quality product in such a short time frame before. The first canning run was a success.
Since then, Minimus Products has continued to grow, now with their own fulfillment center - making them a one-stop shop for contract packaging. They've also added a UVGD-AL Dixie Double Seamer to their facility. Dixie now provides support for all three models through part replacement, technical issue diagnosis, and components for new can sizes as the need arises.
"It's really important to have strong support when using these machines," Paul explains. "Dixie does a great job of that."
Paul and his family truly see the value in working with a company like Dixie Canner, whose machines are made for small and medium production runs, the perfect fit for Minimus Products. "For us, it comes down to the machine - is it designed right, priced right, and does it come with the support we need, " Paul asks. "With Dixie, you can check all the boxes."
At Dixie Canner, we're proud to serve companies like Minimus Products with quality canning equipment and stellar support.