The Southern Brewing Company and Dixie Canner: Strong Roots in the Community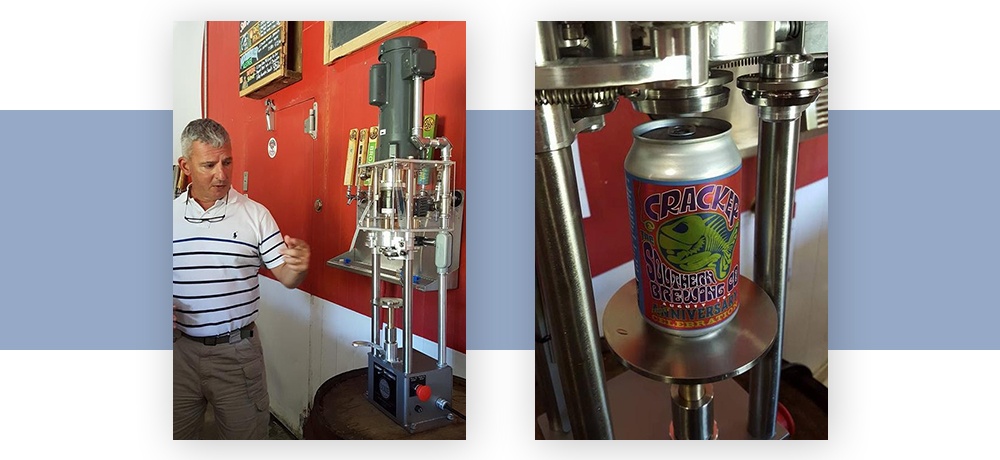 Craft breweries are more than just production facilities; today's craft brewers embrace a lifestyle that encompasses a sense of community built around the common appreciation and enjoyment of distinctly handcrafted brews. The Southern Brewing Company in Athens, GA, is proud to be part of this community.
"Our clientele is local, and we've really grown by word of mouth," says Brian Roth, co-founder and brewer. "We're family oriented," he continues. "Kids and dogs are welcome. We wanted to have the 'brewery in your backyard' feel.
Situated on 15 acres with several acres dedicated to outdoor activities, The Southern Brewing Company is a local venue for weddings, showers, parties, and training meetings. They've also hosted some cyclo-cross bicycle racing events on their bike trail.
The brewery's roots are firmly planted in the South. "When we look for equipment, ingredients, supplies, branded merchandise, etc., we always try to seek the closest local option," Brian explains. "We were fortunate enough to have Dixie Canner in our backyard. Not only is Dixie a fantastic local company and the oldest business in Athens, they also have a very attentive staff and provide stellar customer service."
The Southern Brewing Company's Dixie Model 25D Direct Drive Double Seamer is an integral part of their operations. "We had Dixie modify our seamer to seam 12-oz, 16-oz, and 32-oz cans," Brian notes. They like the flexibility of offering small, medium, and large cans to their customers. "We've had great results with our seamer. No issues at all. We're looking forward to getting a canning line up and running."
Right now, the seamer is in the tasting room, mounted on a barrel so it can move along the tap wall. A more permanent set up is in the works. Southern Brewing Company features the cans out front for customers to see, and they showcase the seamer as part of their tours. "It blows people away that the seamer was made locally."
Offering can vessels was always part of The Southern Brewing Company's plans. "Cans are safer than glass," Brian points out. "They're easy to carry and they don't break." Also, they're fully recyclable. In Georgia, the market for recycled glass has dried up, and glass packaging ends up in the landfill.
"Our experience with Dixie was incredible," Brian says. "They were very attentive and easy to work with throughout the entire process."
Portability Just Got Easier, Now Available
3 Pack Crowler Can Carriers!
Check out our brand new videos on our YouTube channel!
We have one general information video and two training videos: "Five Steps to Installing the Change Parts on Your Dixie Seamer" and "Tools and Lubes for Your Double Drive Seamer."