Midwest Co-Packer and Dixie Canner Team Up for New Venture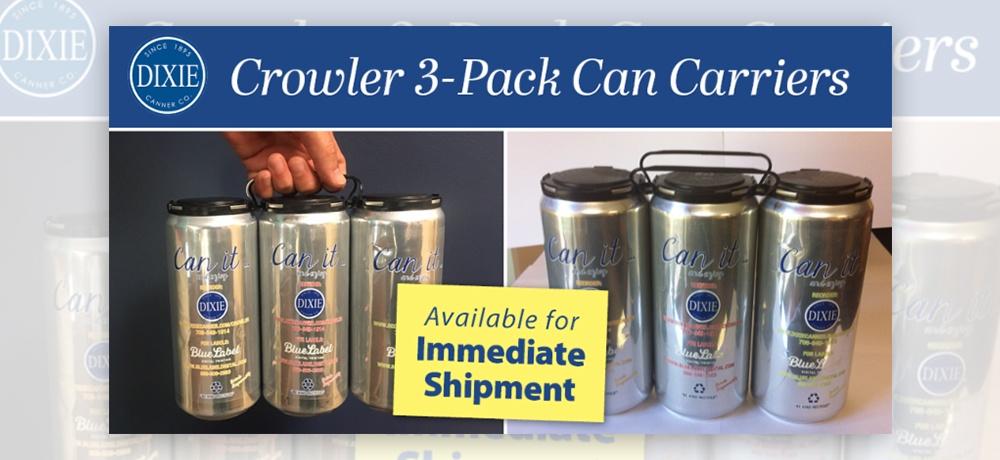 Distribution now on East and West Coasts!
Midwest Co-Packer and Dixie Canner Team Up for New Venture
Can packaging may have been around for a long time, but for some packaging companies, cans are a novel concept. That's the case with a Midwest co-packer of powdered mixes. From its beginning, the company focused operations on pouch and bag packing, a widely varied segment in the packaging world. But when a potential customer asks if you'd be willing to venture into another industry segment - cans - you branch out.
"Dixie's seamers and the ability to can became an integral part of our landing a new major customer," says a member of senior management in charge of new business procurement.

UD-AL Heavy Duty Seamer
"Composite cans are a new venture for us," he continues. "Some premium brands like the look of a labeled composite can for their products. Those are very appealing. Other brands like to supply their customers with both pouches and cans. Now, we can offer multiple solutions to our current and potential customers. Adding composite cans to our product line has been tremendous for us."

25D-TWIN-AL Double Seamer
Dixie Canner seamers are at the heart of this new venture. The co-packer uses two Dixie heavy duty direct drive seamers: the Model 25D-TWIN-AL Double Seamer and the Model UD-AL Heavy Duty Seamer. The company also relies heavily on Dixie's economical and versatile customized change parts, which allow them to switch to other can sizes quickly and efficiently.
"Dixie seamers give us the flexibility we need to switch between items. We're able to produce prototypes for potential new customers, do small runs, sampling, and overruns, and get caught up with production. We also use them for normal production and found them to be reliable. We've had great success with their performance," the manager reports.

CUSTOMIZED CHANGE PARTS
Dixie's superior customer service is another benefit for the co-packer. "Dixie is a responsive company. When we've asked for support, they're right there to help."
Reliable, flexible, responsive. When you're company is ready to move into can packaging, you want a partner with a can packaging legacy of more than 120 years. Dixie Canner is the perfect solution. For more co-packing solutions, visit the Contract Packaging Association website.
Portability Just Got Easier, Now Available 3 Pack Crowler Can Carriers!
Check out our brand new videos on our YouTube channel!
We have one general information video and two training videos: "Five Steps to Installing the Change Parts on Your Dixie Seamer" and "Tools and Lubes for Your Double Drive Seamer."
Don't forget to check out the new 32oz Crowlers™
You can find more information at www.dixiecanner.com/crowlers