Cans Growing in Popularity in the Wine and Spirits Markets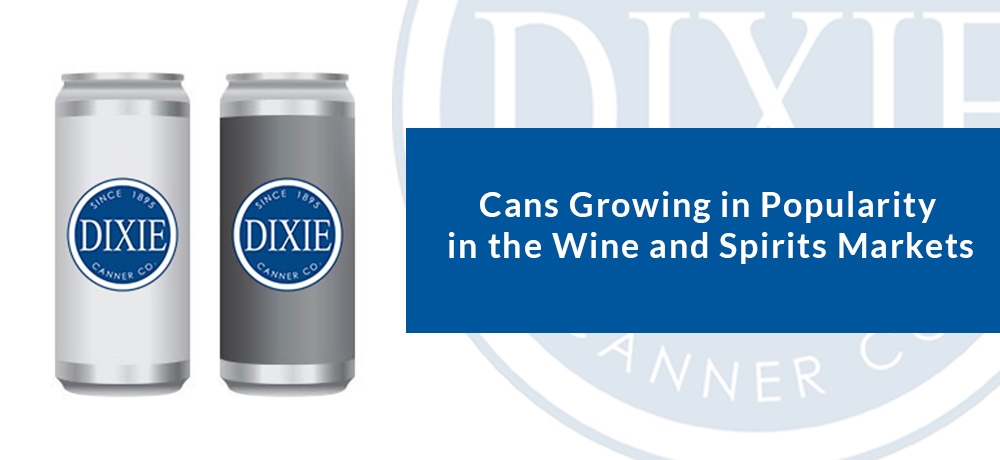 It may sound strange, but soon you might be ringing in the New Year with a toast - from wine in a can. Don't scoff just yet. Australia's been canning wine since 1996, and Ball Packaging Europe offers a specialty single-serve Wine Can. What's more, the idea has caught on with major winemakers, like Paul Hobbs.
In an interview with the Los Angeles Times just this past fall, Hobbs said, "I love the idea of good wine in a can. Wish I had thought of it. It does indeed strike me as very practical, especially for folks on the go who in certain circumstances simply seek to enjoy fine products in an uncomplicated way, spontaneously."
Any why not? As serious craft beer brewers have begun to move very successfully from glass growlers to Crowlers™, winemakers have taken notice. Can vessels boast a variety of benefits that conventional containers just can't match:
Cans are approachable. In the U.S., wine has a formal, stiff reputation -- with its own lingo and rituals -- that winemakers are trying to overcome. Cans are less formal and appeal to a wider range of people, especially the younger generation.
Cans are sustainable. Aluminum cans are recyclable forever without diminishing in quality.
Cans are portable. Lightweight and unbreakable (unlike glass), cans are perfect for today's on-the-go lifestyle. And they are welcome where glass containers are not.
It's true that not all wines are suitable for a can vessel; wines that are meant to age need oxygen to do so, and a properly sealed can blocks oxygen. But fruity, hip, best-when-young varieties are the perfect match for cans.
Vintners aren't the only ones taking a look at cans. Distillers are testing mixed beverages in cans. With the success of canned craft beers and now wines, the market for canned mixed drinks looks promising.
"This is a great growth area for us," reports Parrish Stapleton of Dixie Canner. "Cans are a viable packaging option for craft brews, wine, and mixed drinks. We're glad people are getting excited about cans."
Happy New Year from Dixie Canner. Cheers!