Dixie Canner Made in America Crowler Cans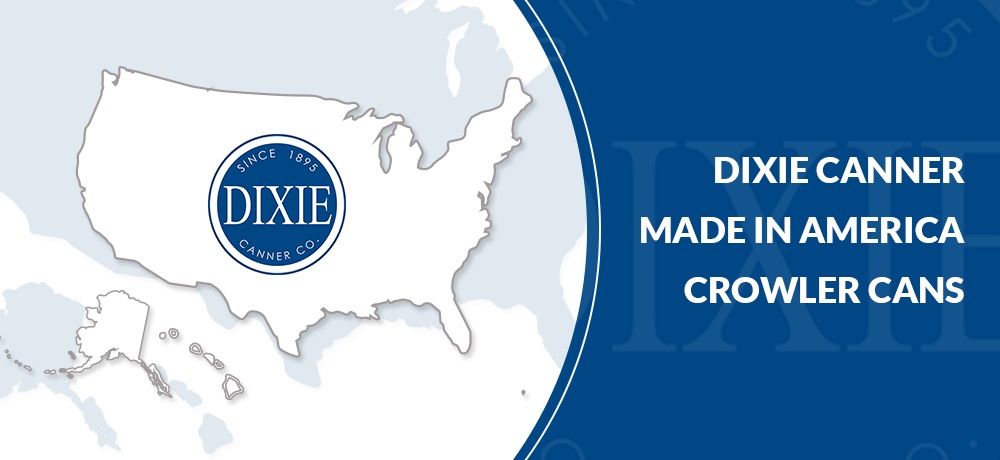 "As 2020 is winding down and the holiday season is fast approaching, Dixie Canner would like to take the opportunity to thank all of our customers for their continued support during what has been one of the most challenging years in history."
We have Crowler Cans and lids available for sale! from both sides of the coast. We sell 300 diameter lids by the Sleeve (384 Total Lids) and also 3Pack Carrying Handles.
We are working on adding a vacuum then positive gas flush operating mode to our Model UVGMD-AL-HMI. We are testing door locking mechanisms and hope to be able to give customers the ability to positive pressure gas flush up to 20 PSI. We will increase the size of the HMI from 4.5" to a 7" screen. Our goal is to have these features added by early 2021. We will also be upgrading or Model UVGD-AL to include a 4.5" HMI screen for easier programing of vacuum and gas flush values. Again, looking for an early 2021 release date on (updated) Models.
Did you know that you can now use our online store to buy Model 25D can seamers, Crowler Cans, Parts, tools and equipment? Our easy to use Online store "Shop Now Link" is quick and convenient. We will be adding more Items and developing additional convenience packages for popular items. Look out for Online Deals as well!
Please note that Dixie Canner will be taking a little extra time over the holidays to recharge with family. Our Holiday hours will 7:30AM to 6:00PM Monday through Thursday. Our offices will be closed November 25th and 26th
for Thanksgiving. December 23rd and 24th for Christmas. December 31st for New Years.
The Dixie Canner Team