Top Five Things To Look For When Hiring A Canning Equipment Manufacturer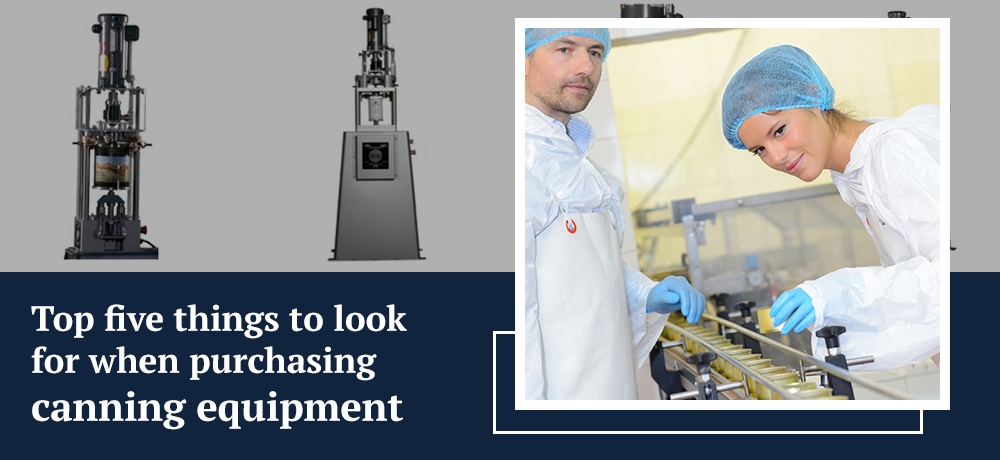 Canning is one of the most widely used methods of storing and preserving foods, beverages, pharmaceuticals and industrial goods. However, canning instructions and equipment have changed over the years. There have been several technological changes and the entry of a wider variety of products in the market, making it difficult to zero in on what's the best option for your requirements.
At Dixie Canner Co. we ensure that we follow up-to-date, scientifically-tested guidelines while manufacturing our state-of-the-art cans. Our canning machines are the perfect solution for packaging of products that simply don't fit the economic parameters required for industrial-scale canning facilities.
If you're looking for a canning equipment manufacturer and are unsure about how to select the best one, here's a list of the top five things to look for in a can manufacturer:
1. Experience.
Dixie Canner Co. has manufactured and sold can seamers for over 123 years. Our experience and knowledge are second to none.
2. Durability.
Dixie Canner Co.'s seamers are built for production work. They are designed to work eight to ten hours a day, seven days a week. With simple design and operation, they are dependable, fast and precise.
3. Build quality.
Dixie Canner Co.'s seamers are manufactured in Athens, GA, USA. Most of the parts are made from stainless steel, and some non-contact parts are made from aircraft grade aluminium. We manufacture our parts within .0015", allowing for hermetic seaming of today's advance can designs and materials.
4. Replacement parts.
At Dixie Canner Co., we manufacture our own parts and have them in stock and ready for immediate shipment, if needed. We can manufacture custom tooling (change parts) within a few days of placing an order.
5. Customer service.
Dixie Canner Co.'s customer service and support are available from 8 am to 6 pm, Monday through Thursday. We provide multiple resources to help customers operate and maintain their Dixie Seamers. Beyond the operator's manual, we offer several instruction videos available on our YouTube page. We also invite customers to call us via FaceTime so we can have "Face to Face" communication when troubleshooting or adjusting your Dixie Seamer.
If you're looking for canning equipment, reach out to the experts at Dixie Canner Co. We have been the leaders in canning equipment for over 120 years. We provide seamers, retorts, food processing and specialty canning equipment to the food and beverage, industrial, pharmaceutical, ingredients and gourmet, and specialty products industries. We fill the need for low-volume canning and packaging equipment for R&D and educational projects, specialty canning and packaging operations across the world. To learn more about the equipment we provide, please click here. To get in touch with us, please click here.