PACK EXPO in Las Vegas is Next Week!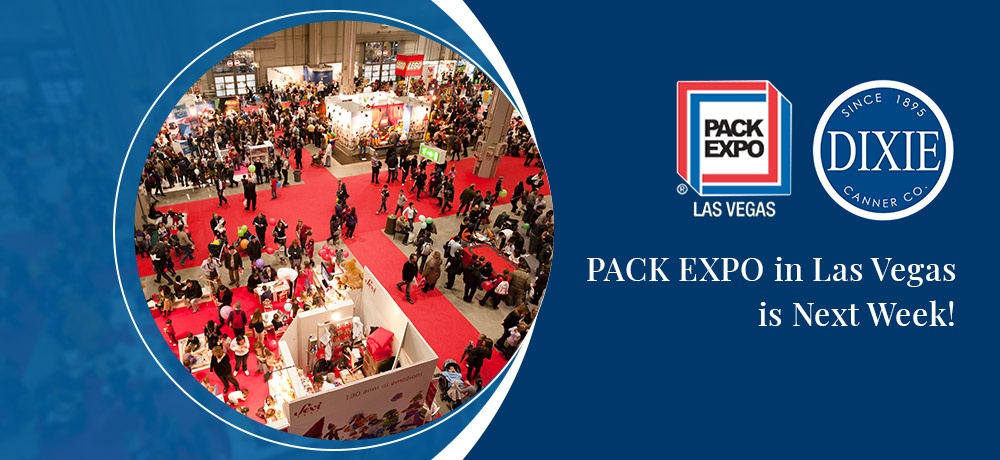 It's Happening in Vegas…
PackExpo Las Vegas 2023
BOOTH 1518
Monday September 11 – Wednesday September 13, 2023
The Dixie Canner Company is excited to be exhibiting at the show! Company Co-owners Chris and Parrish Stapleton will be in the booth. We will have live demonstrations with our Can Seamer Model 25D-900 closing a Ball Corp. 32 oz. Crowler Beverage Can (300x710) and Model UVGMD-AL-HMI closing a Sonoco Composite Can with Peel Top Lid (401x500). We will also have a limited number of Gift Can Lids to demonstrate a Gift Canning concept with EZO Safety Lids. We will be filling cans with Dixie Canner Apparel – T-shirts and Visors.
Download the PackExpo Mobile App: https://www.packexpolasvegas.com/the-show/mobile-app
To access all the PackExpo Information including Show Planner, Show Maps, Show Schedules and more, in the palm of your hand. If you need to see us but are short on time, use the App to schedule an appointment. We look forward to seeing everyone and have a great show experience!
Exhibit Hall Hours
Monday, September 11:
9:00 am to 5:00 pm
Tuesday, September 12:
9:00 am to 5:00 pm
Wednesday, September 13:
9:00 am to 3:00 pm
Dixie Canner Apparel - T-Shirts and Visors